BORDERS
(1993)
Gelatin Silver prints of varying sizes. Edition of 5.
A look at borders for their changing political significance and symbolic value. How borders leave their trace in the landscape, how we experience borders, and what borders mean (depending on who you are).
The work consists of four series of photographs:
Decommissioned Border Crossings: 5 albums of photographs of abandoned border crossings stretching along the frontier of France with Belgium, Luxembourg, and Germany. (18 10.5 x 13 inch prints in each album. Album format: 20.5 x 24.5 inches.)
Portraits of Refugees: Asylum-seekers from the former Yugoslavia.
Railway Station: Passengers waiting. Being in transit; a state of mind.
Airport: The airport as internal frontier.
The project catalog includes essays by Jean-Francois Chevrier (art historian and independent curator, Paris), Reinhold Mißelback (Curator, Ludwig Museum, Cologne, Germany), and Laura Trippi (Curator, New Museum, New York City).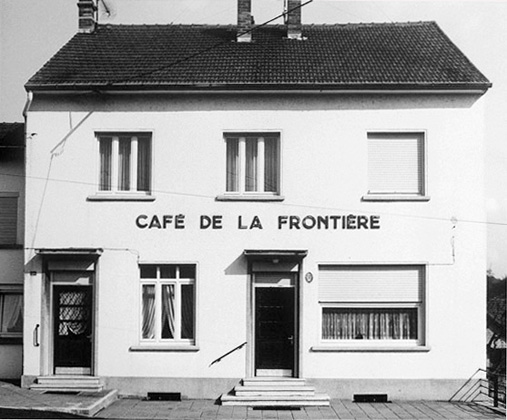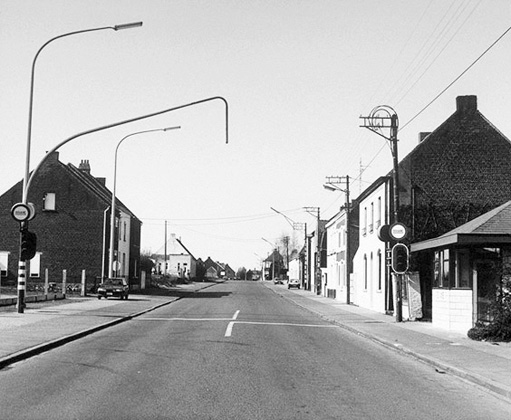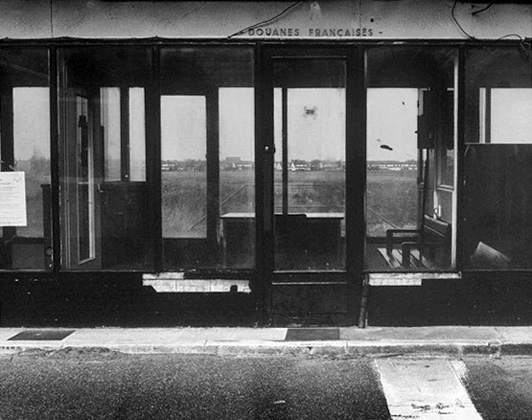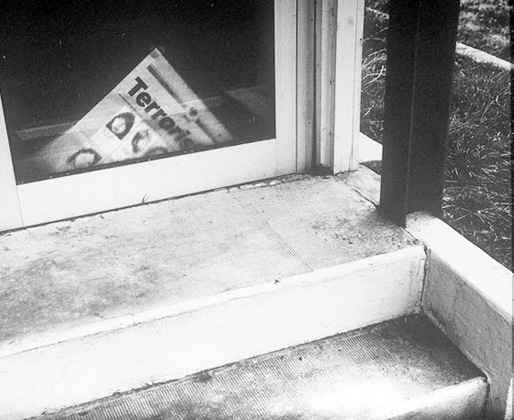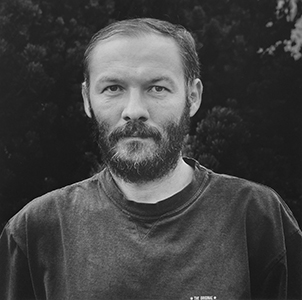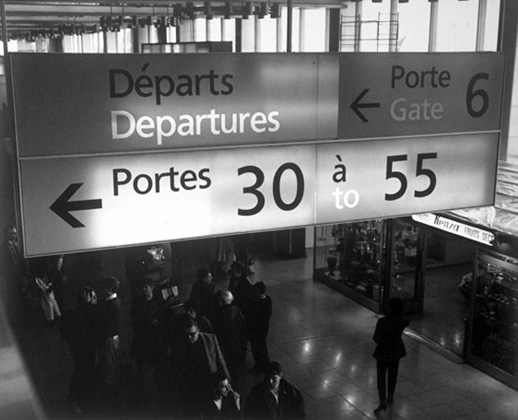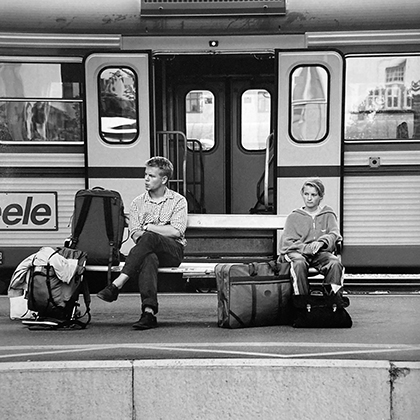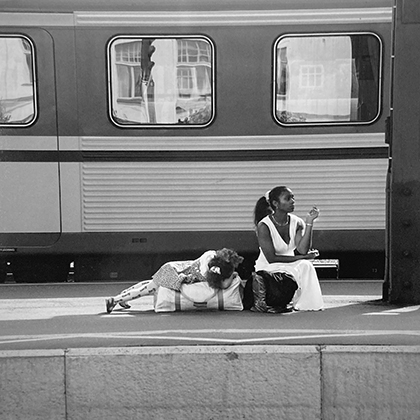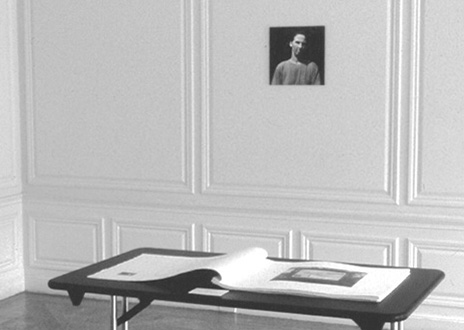 Installation View, Goethe House, New York, 1994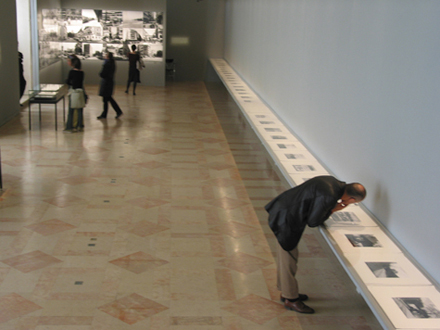 Installation View, Bibliotheque Nationale, Paris, 2003