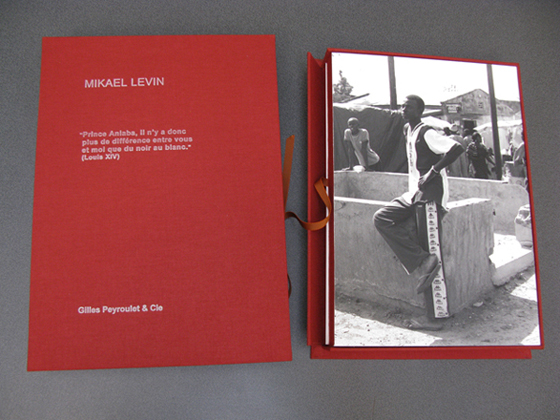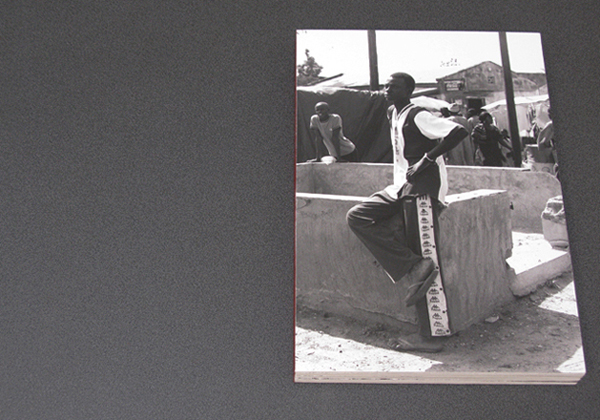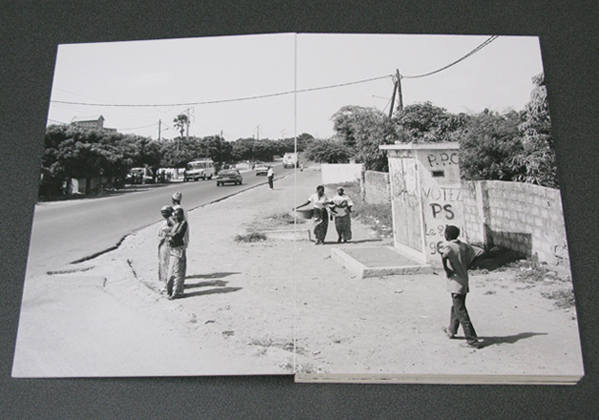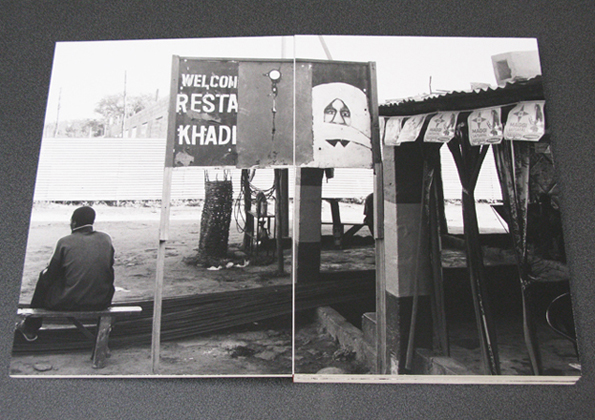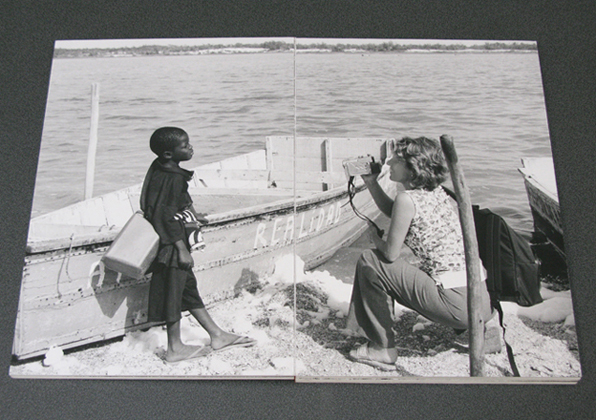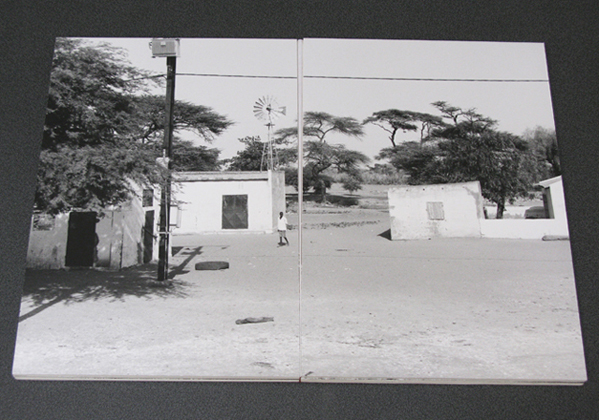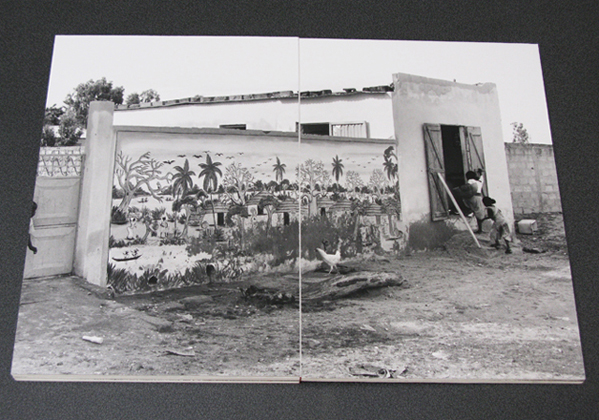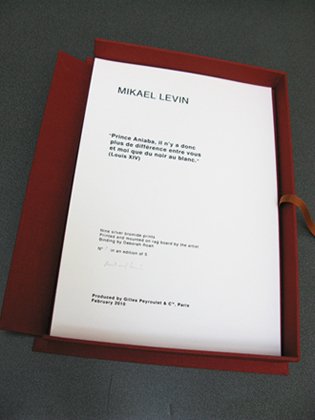 "PRINCE ANIABA, IL N'Y A DONC PLUS DE
DIFFERERENCE ENTRE VOUS ET MOI QUE DU NOIR AU BLANC." (LOUIS XIV)
(2010)

A limited edtion album of 9 Gelatin silver photographs taken while traveling in Senegal in 2002. Images mounted front to back and bound. 10.5 x 14.5 inches, edition of 5. Produced by Gilles Peyroulet & Cie, Paris.
See a related work on Vimeo: Guinée Portugaise. (2013. 13 minute video).
"On the occasion of the visit of this African "prince" (who may or may not have been an impostor, a slave bought by Dominican priests, who dreamed up the whole charade), Louise XIV is reported to have said laughingly: "Prince Aniaba, il n'y a donc plus de difference entre vous et moi que du noir au blanc." ("Prince Aniaba, there is thus no more difference between you and me than from black to white.") But read the statement over. There is no difference but a total difference: the difference is only a matter of color, but the colors are complete opposites.
Black and white as tools for effacing difference cannot help but help reconfirm it. The utterance, by its involvement with the problem of color (or, more precisely, with the noncolors black and white), reads two perfectly opposite ways, and with the king's chuckle the prospect of a happy harmony becomes irony. The little speech by the Sun King to the "sun-burnt" prince may be the most condensed Africanist utterance in French: the contrast between the legitimate light of the king and the dubious darkness of the slave-prince could not be more pronounced."
Blank Darkness; Africanist Discourse in French, by Christopher L. Miller (University of Chicago Press, 1985)