SILENT PASSAGE
(1985–1988)
Gelatin Silver prints of varying sizes.
Photographs of an isolated lake in Sweden.
Pristine landscape is unformed. It is the photographic act that marks the landscape. By isolating certain elements, playing light against dark, open space against closed, or by isolating a few randomly placed stones into a composition, order is imposed, structure created. That structure exists only in the photograph, not in the place itself.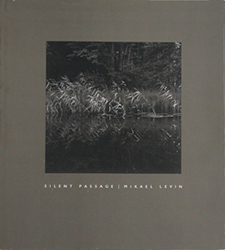 Purchase on Amazon