CRITICAL PLACES: COLORADO COUNTY, TEXAS
(2022)
The Slave Insurrection Panic of 1856
While Frederick Olmsted is best known for the many public parks he designed, in his youth he also had a significant career as a journalist. Of particular note are his three volumes reporting on his journeys through the American south between 1852 and 1857. One of which is A Journey through Texas. Though it describes Texas in 1854, it greatly helped me understand the context of rebellion that I am addressing here, which took place two years later in Colorado County.
Right from when White settlers had started arriving in Texas, bringing their slaves with them, they used every opportunity to expel the local populations, be they Mexican, or, for that matter, Indigenous Peoples. One of the reasons for the Texas Revolution, when it succeeded from Mexico, in 1836, was that Mexico was about to outlaw slavery. Which Mexico did in 1837. That country then became a haven for the enslaved and, as with the better known northern Underground Railroad, a southern network came into being helping the enslaved make their way to Mexico. Enslavers tried to intercept their runaways before they reached the border. Olmsted describes such encounters with "Nigger-hunters" [sic]. (Where the focus then was on keeping people from crossing south, today it is about keeping people from coming north.)
The fear that gripped Colorado County in 1856 was typical of countless such rebellions, real or imagined, that were popping up in the South starting in the 1830s and lasting through the Civil War. We know of this one from an 1856 letter written to the Galveston News by the Colorado County slaveowners' Vigilance Committee, reporting that they had successfully suppressed a general insurrection.
Actually there was no plan for a general insurrection. What first triggered the suspicion of rebellion is unknown, but it seems that its "confirmation" came from an enslaver called Tooke who tortured several of his slaves until one finally fabricated the story to satisfy his master. As the news spread Colorado County was gripped by panic.
The Vigilance Committee reported they had acted "mercifully," hanging only three men, and letting the other 200 return to servitude with only a flogging. (Two were flogged so severely that they died shortly afterward.) But then too the entire local Mexican population was expelled, scapegoated as having encouraged the rebellion. A resolution was passed "forever forbidding any Mexican from coming within the limits of the county."
Various things to do in Columbus, the county seat of Colorado County, include visiting the historic court house and adjacent 1883 water tower, and taking the Live Oak tour. Indeed the town is dotted with impressively huge oak trees, the largest of which, the Columbus Oak, is estimated to be at least 500 years old. But there is another oak that is not on the tour, which I only heard of thanks to a woman who came up to admire my camera. She directed me to the Hanging Tree, where two Black teenagers were lynched in 1935.
On a more positive note, I found the historic Water Tower to be closed. I had read that it housed the Columbus Confederate Memorial Museum, curated by the United Daughters of the Confederacy. At first I thought it was closed because of the pandemic but on closer inspection I noticed that all the signage had been removed. At the Visitor Center they said only that the Water Tower could no longer be visited. They did not elaborate.
Colorado County, Texas. 2022.
The Hanging Tree (1935 Double Lynching). Columbus, Texas. 2022.
Veteran's Drive, Columbus, Texas. 2022.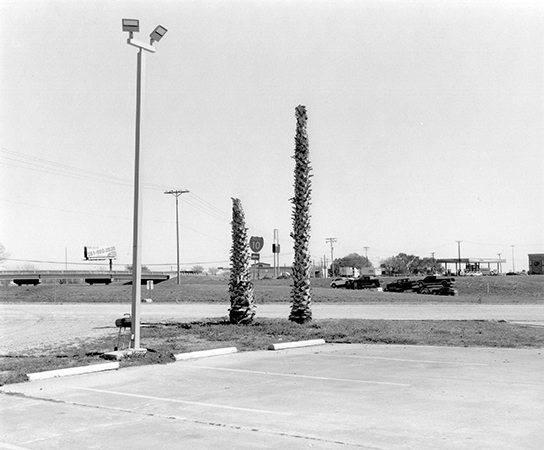 Interstate 10, Texas. 2022.
Weimar, Texas. 2022.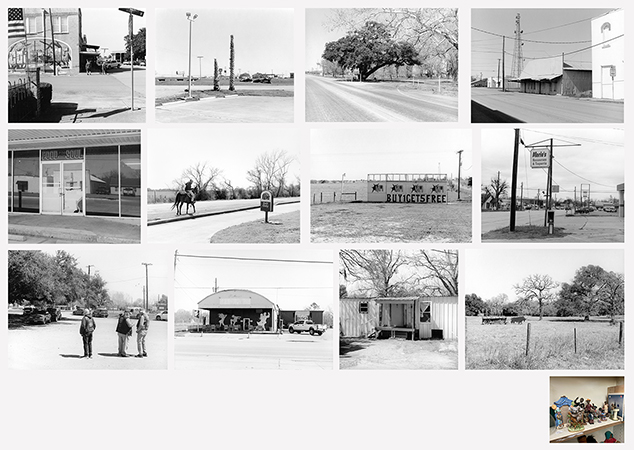 Colorado County, Texas. 2022 / The Slave Insurrection Panic of 1856