LANDSCAPE WITH CALM (AND TRASH)
(2012)
Color video. 34 minutes.
The title refers to Nicolas Poussin's painting. The film is structured in 13 segments, as in James Benning's film 13 Lakes.
Filmed on the Gowanus Canal, Brooklyn, N.Y., in the fall of 2011.
View LANDSCAPE WITH CALM (AND TRASH) on Vimeo.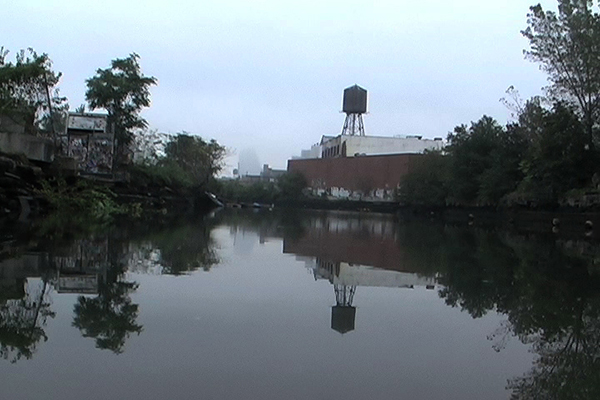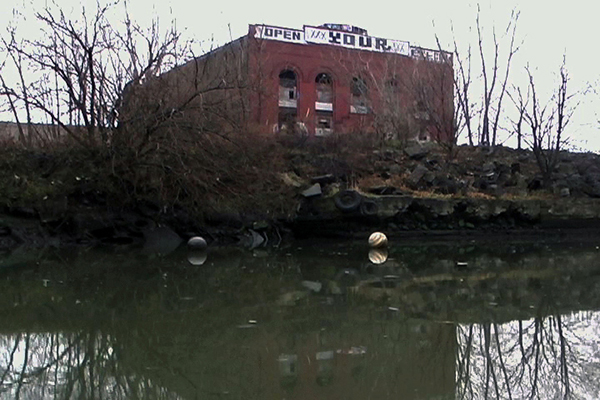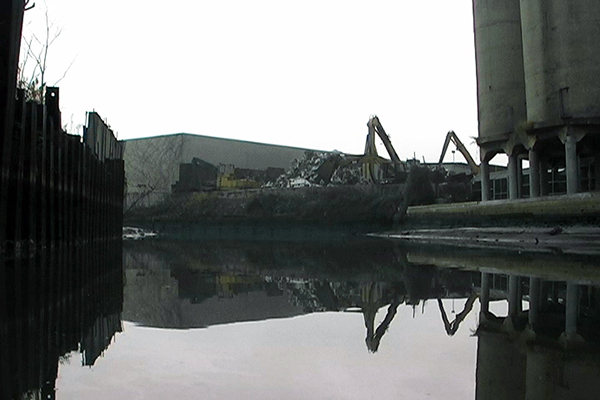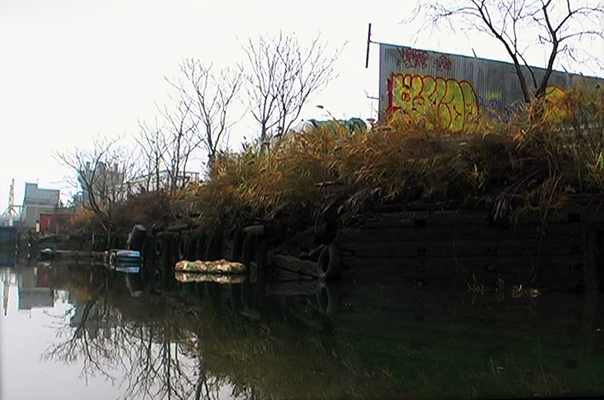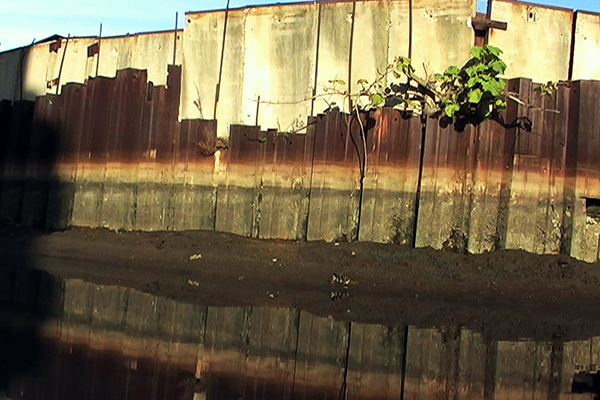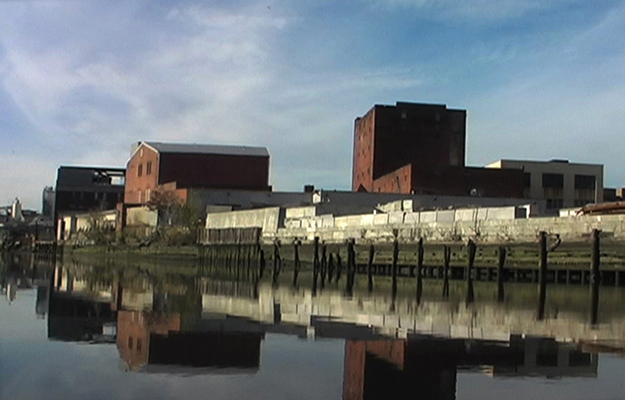 Additional works made on or around the Gowanus Canal:


DREDGING (Geltin silver prints. 2018)
DISQUIET (Video, 10 minutes. 2018).
THE GOWANUS PORTFOLIO (Portfolio of 15 Gelatin silver prints. 2017).
SMALL INDUSTRIAL BUILDINGS OF GOWANUS (Portfolio, 8 ink-jet prints. 2015).
SOME SIGNS (Artist's Book. 2015).
GOWANUS BROADSIDE (Video, 90 minutes. 2014)